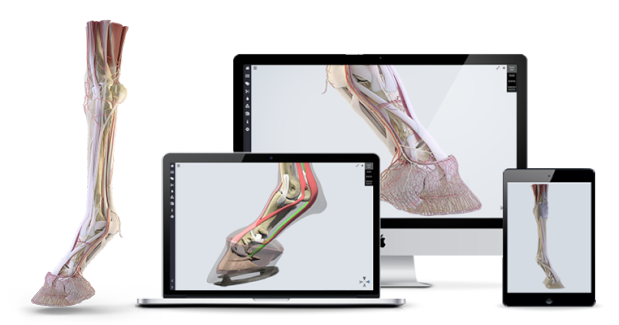 Equine Hoof Explorer Online
Easy access in Chrome & Firefox browser

The new Equine Hoof Explorer is online – now platform-independent in your browser and extended to the carpal joint.

Discover more than 210 anatomical structures of the horse hoof. Developed with veterinarians, Equine Hoof Explorer is your tool for professional consulting and education.


Learn more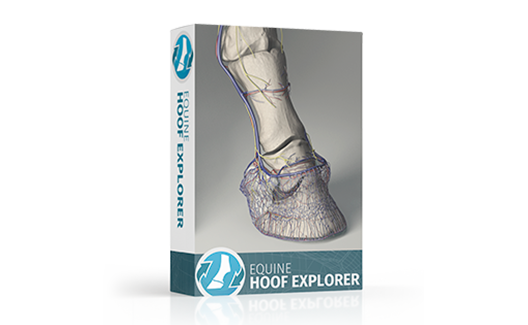 Equine Hoof Explorer for Desktop 2.0
Availabe for Windows and macOS
Equine Hoof Explorer is an interactive 3D anatomical model of the equine foot. Developed under the supervision of faculty scientists at the Institute of Veterinary Medicine, Leipzig University, the detailed model contains over 210 named elements.
Learn more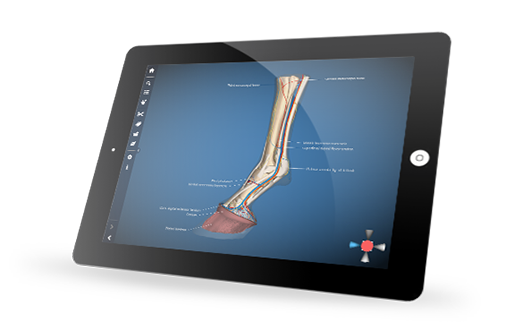 Equine Hoof Explorer for iPad
Full Functionality on the go
English, German and Latin
Subscription on a montly basis
Play video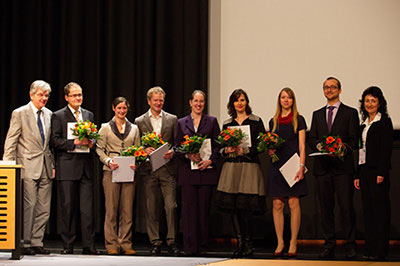 Award winning
7th Leipzig Veterinary Congress
Equine Hoof Explorer was awarded the prize for innovation in Veterinary Medicine in the category of research, teaching, and development. Winning this prize marks a milestone in the project as this sets the stage for the development of similar tools.